Sind Aromen nicht die Töne des Essens ?
Und wenn man Aromen wie Töne komponiert, sind dann Speisen nicht Lieder auf Zungen ?
Essen muss nicht immer mit Sättigung zu tun haben muss, es zeigt oft unsichtbare Verbindungen auf und damit kann man spielen.
"Eat The Beat And Dance The Flavour" ging der Idee nach, Essen und Musik auf kultureller Ebene in Verbindung zu bringen. Im Takt der Musik von Nicole Darje wurden vom CJ Richard Uschold kleine Speisen gefertig.
Bedrucktes Esspapier, schwarze Zuckersteine, bunte Gemüse in Variation dazu Knuspriges, Poppiges und Gepufftes rundeten die Popkultelle Idee des Foodsets ab, die Gäste aßen im Beat der Musik, alles war im gleichen Takt.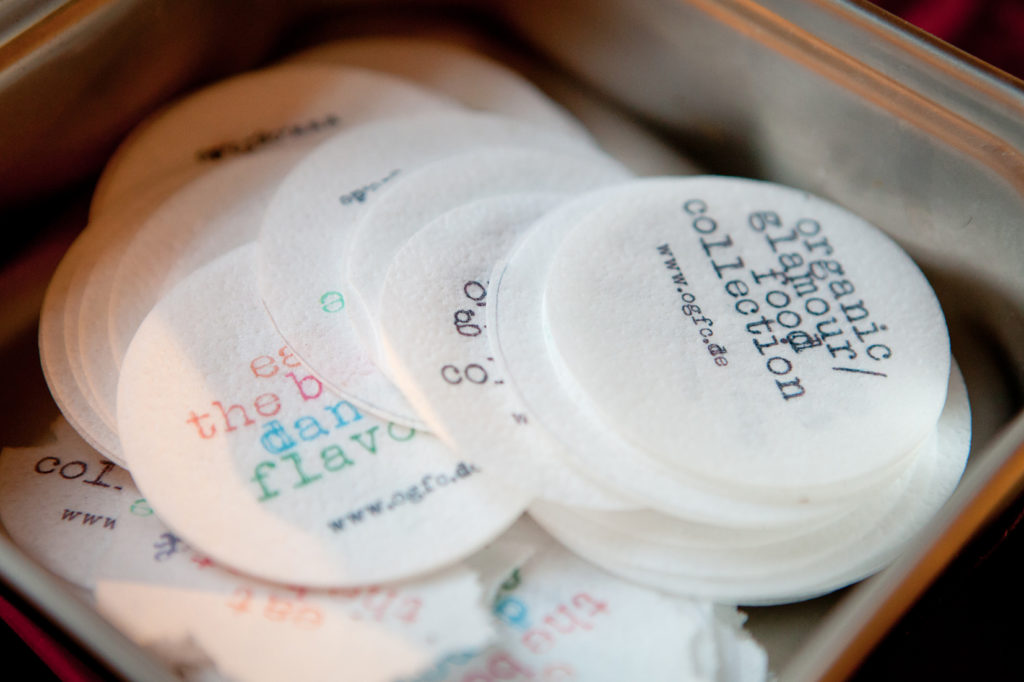 TASTE FESTIVAL BERLIN | Direktorenhaus 2012
Chefkoch: Richard Uschold
Djane: Nicole Darge
Fotos: Michael Bennett